Get In Step With God

June 3, 2012

1 John 1:5-7

New American Standard Bible (NASB)

/5  This is the message we have heard from Him and announce to you, that God is Light, and in Him there is no darkness at all. 6  If we say that we have fellowship with Him and yet walk in the darkness, we lie and do not practice the truth; 7 but if we walk in the Light as He Himself is in the Light, we have fellowship with one another, and the blood of Jesus His Son cleanses us from all sin.

There's an old story of a man who was walking at night, and saw another man searching for something near a lamp post. Approaching, he asked the man what he was looking for, and the man, without looking up, replied, "My watch". The first man asked, "Well, precisely where were you standing when you dropped it?" Continuing his search, the man pointed a finger in the distance and said, "Over there somewhere." Incredulous, the first man said, "Well then sir, why are you looking for it here?" Finally looking up in frustration and meeting the first man's gaze, the searcher replied testily, "Because sir, the light is better here!"

Our text this morning reminds us of the truth that God is Light, and that we need to walk with him. In fact it says several times that we need to walk in the light. The word walk is an action word, it requires some effort. We aren't walking with God when we are lounging on the couch of sin!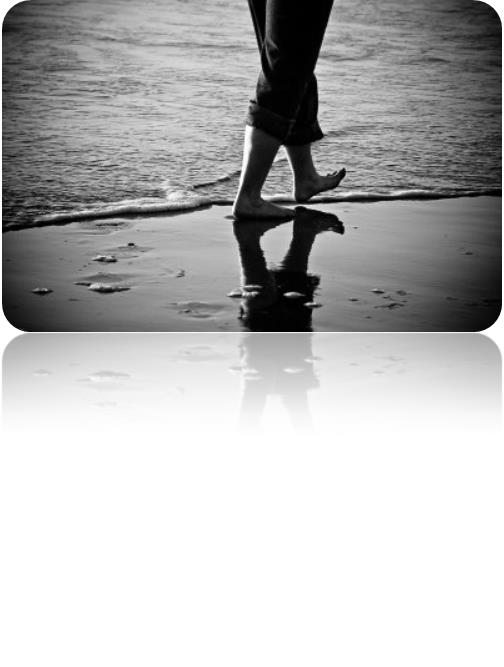 Armies march in step for a variety of reasons. The ritual of marching to a cadence was likely begun in ancient Greece as a way to form a human shield of soldiers to protect the archers. Marching in step provides uniformity, and also increases the speed of advance.

 Vegetius, the author of the only surviving treatise on the Roman Empire's military, De Re Militari, recognized the importance of "constant practice of marching quick and together. Nor is anything of more consequence either on the march or in the line than that they should keep their ranks with the greatest exactness. For troops who march in an irregular and disorderly manner are always in great danger of being defeated. They should march with the common military step twenty miles in five summer-hours, and with the full step, which is quicker, twenty-four miles in the same number of hours. If they exceed this pace, they no longer march but run, and no certain rate can be assigned." 

Another reason for marching in step is psychological. When an opponent sees an unbreakable column of soldiers marching forward with determination it is intimidating.
It's time for us to get in step with God and let's start intimidating the enemy of the ages, Satan.
Get in Step With God. . .

Step Into The Right Attitude

5  This is the message we have heard from Him and announce to you, that God is Light, and in Him there is no darkness at all.

As we continue our journey into 1 John, we see at the closing of the first chapter into the beginning of chapter 2 that John uses the word "Sin" no less than eight times. As a parent, I've come to realize that the more important the lesson is, the more times you repeat it so that your children understand. This is what God is doing for us here in His word. He's repeating it over and over with the hope that we "get it".
President Calvin Cooledge went to church, and afterwards was asked by a friend what the minister spoke on. "He preached on sin." The friend asked what the preacher had to say about sin, and was told, "He's against it."…
It's a great thing to be against sin, but we need to do a little bit more than that: we need to have our whole attitude of life be opposed to willful sin.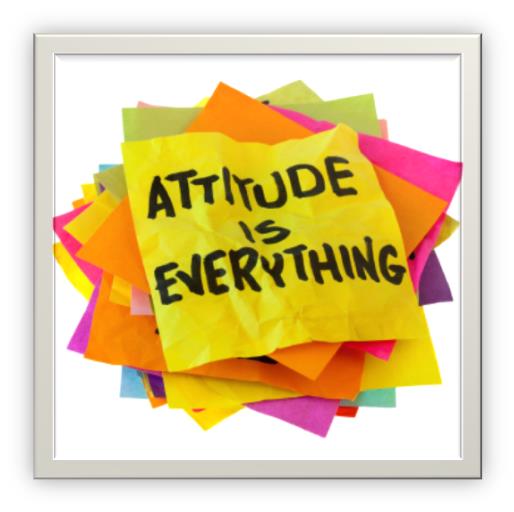 Many of the social ills that plague our society can be directly traced to a relaxing of our moral stances. In years gone by some things were just wrong. We used to be unafraid to march to the beat of a different drummer; to the beat of a heavenly drum. There once was a time when we considered sin—well—sinful. Those times are nothing but a quaint notion for many Christians today.
The world, in all of its worldly wisdom, has taught us relativism. What I mean by that is we've bought wholesale into the notion that "if it feels right for someone then they should do it". We are taught to be tolerant (where tolerant means you allow me to live however I want and I will condemn you for saying my lifestyle is wrong) and accepting of all lifestyles no matter how abhorrent to God. We are bombarded with the idea that it's ok to live however you want, and worship whomever you wish because we all worship the same god.
The Bible teaches there is nothing new under the sun, and indeed this philosophy has been attempted before:
Judges 17:6  In those days there was no king in Israel, but every man did that which was right in his own eyes. 
Proverbs 14:12  There is a way which seemeth right unto a man, but the end thereof are the ways of death.

This is a sin of attitude. The unbeliever (or backslidden Christian) knows that an action is wrong but sees no harm in it. The believer who is marching with God realizes that Sin breaks the relationship with the creator and is to be studiously avoided.
If we are going to truly get in step with God, we have to recognize sin in OUR lives and march away from it.
Get in Step With God. . .

Step Into Obedience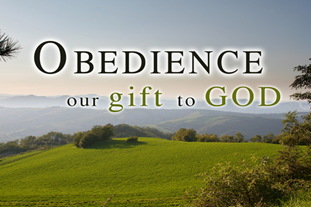 . 6  If we say that we have fellowship with Him and yet walk in the darkness, we lie and do not practice the truth;

1 John 2:3-6

Good News Translation (GNT)

3 If we obey God's commands, then we are sure that we know him.4 If we say that we know him, but do not obey his commands, we are liars and there is no truth in us.5 But if we obey his word, we are the ones whose love for God has really been made perfect. This is how we can be sure that we are in union with God:6 if we say that we remain in union with God, we should live just as Jesus Christ did.

Roger Staubach who led the Dallas Cowboys to the World Championship in '71 admitted that his position as a quarterback who didn't call his own signals was a source of trial for him. Coach Landry sent in every play. He told Roger when to pass, when to run and only in emergency situations could he change the play (and he had better be right!). Even though Roger considered coach Landry to have a "genius mind" when it came to football strategy, pride said that he should be able to run his own team.

Roger later said, "I faced up to the issue of obedience. Once I learned to obey there was harmony, fulfillment, and victory."

Your obedience to the commands of God and your ability to remain in step with Him are directly related. Like Staubach we desire to call our own plays, but when we think of it unselfishly we must come to the conclusion that God is better at it than we are!
John tells us that if we are going to call ourselves Christians, then we better be walking the walk. James told us something similar when he said to be more than just hearers of the word, but be doers as well. Paul carried the same theme through the book of Romans, and his other Epistles. In fact even the Old Testament is rife with references of the prophets of old reminding the people of Israel to return to obedience.
It's placed in a rather blunt fashion by John here. He says if you claim to be a Christian and you don't obey God then you are nothing but a liar! Not only are you a liar, there is NO truth in you! Don't get mad at me, I didn't say it; this comes directly from the word of God.
Now today's enlightened Christian doesn't want to hear this. We don't want to be held accountable for our own actions. However, if we are going to get in step with God then we have to be obedient.
Get in Step With God. . .

Step Into Love

7 but if we walk in the Light as He Himself is in the Light, we have fellowship with one another, and the blood of Jesus His Son cleanses us from all sin.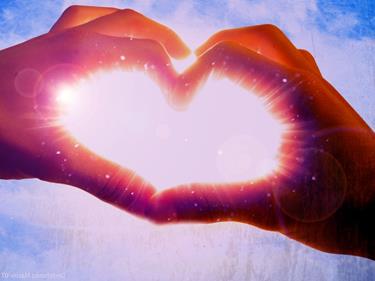 If you want to learn about love, look at children. They have a very unique viewpoint when it comes to this very confusing emotion.
"When my grandmother got arthritis, she couldn't bend over and paint her toe nails anymore. So my grandfather does it for her all the time, even when his hands got arthritis too.  That's love." Rebecca — age 8.

"Love is when a girl puts on perfume and a boy puts on shaving cologne and they go out and smell each other."  Karl — age 5.

"Love is what makes you smile when you're tired."  Terri — age 4.

"Love is what's in the room with you at Christmas if you stop opening presents and listen.  Bobby" — age 7.

"If you want to learn to love better, you should start with a friend who you hate."  Nikka — age 6.

"My Mommy loves me more than anybody. You don't see anyone else kissing me to sleep at night."  Clare — age 6.

"Love is when Mommy sees Daddy smelly and sweaty and still says he is handsomer than Robert Redford and Brad Pitt."  Chris — age 7.  I've never heard that one!  Have any of you other guys ever heard that?  I sure haven't!

"I know my older sister loves me because she gives me all her old clothes and has to go out and buy new ones."  Lauren — age 4.

"You really shouldn't say 'I love you' unless you mean it.  But if you mean it, you should say it a lot.  People forget."  Jessica — age 8.

And here's one of the best.

Author and lecturer Leo Buscaglia once talked about a contest he was asked to judge. The purpose of the contest was to find the most caring child.  The winner was a four-year-old child whose next-door neighbor was an elderly gentleman who had recently lost his wife. Upon seeing the man cry, the little boy went into the old gentleman's yard, climbed onto his lap, and just sat there. When his Mother asked him what he had said to the neighbor, the little boy said, "Nothing, I just helped him cry."

One cannot overemphasize the importance of love in the equation. Obedience and attitude without love can be cruel and mean-spirited. Walking in the footsteps of Jesus means walking a path of love.
Christ loved unconditionally, and we are called to do the same thing.
1 John 2:9-11

Good News Translation (GNT)

9 If we say that we are in the light, yet hate others, we are in the darkness to this very hour.10 If we love others, we live in the light, and so there is nothing in us that will cause someone else[a] to sin.11But if we hate others, we are in the darkness; we walk in it and do not know where we are going, because the darkness has made us blind.

This love thing is a challenging one indeed. Jesus loved the lepers. He loved the woman at the well, and the woman charged with adultery. Jesus loved the Samaritan as well as the tax collector. By following His example we are going to have to love those people that are different than us. We must love those that have a different belief system than we do, and we must love those that disrespect our beliefs. Christ modeled turning the other cheek and forgiving our enemies. He showed how to love the unlovable.
Get in Step With God: Have a right attitude, be obedient, and love one another!

©2012 South Peninsula