A cheerful heart is good medicine. Proverbs 17:22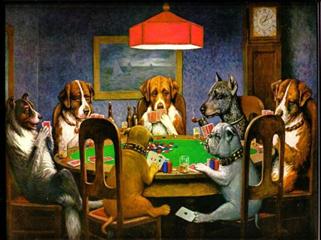 A man walked by a table in a hotel and noticed three men and a dog playing cards. The dog appeared to be winning.

"That must be a very smart dog," the man commented.

"He ain't so smart," said one of the players. "Every time he gets a good hand he wags his tail!" 

When we have joy in our hearts, it will be obvious to everyone!  "A joyful heart makes a cheerful face" (Prov. 15:13) –Kent Crockett

Kent Crockett's Sermon Illustrations, www.kentcrockett.com
To be honest, this hasn't been the greatest couple of weeks. We had to replace the stove, and the air conditioner is beyond repair. For three weeks it hasn't been less than 85 degrees inside the house, and because the cost to replace the unit is so high it's only going to get hotter. It's always funny when someone says in April "Just wait until August" when you are sitting in your recliner with the artificial chill of the central air unit flowing through the vents. It's not so funny when you realize that if it is 85 inside in April, it's going to be over 90 in August. No, that's not so funny.
As the temperature rises, tempers get shorter. People find it difficult to get along. There is one thing that will diffuse this sort of situation. Well two things, a new air conditioner is one, and the other is a truly funny joke. (Or around my house it is often less a joke, and more me doing something stupid that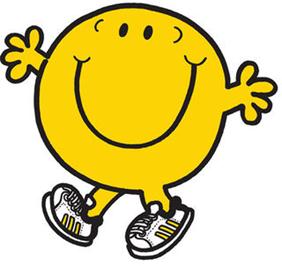 everyone else thinks is funny.)
Proverbs tells us a cheerful heart is good medicine. There just might be something to that. It's good to laugh a little. It makes your troubles seem a little farther away. Laughter is sometimes just a wonderful healing balm like no other.
With that in mind, I will leave you with this:
"A pastor saw Robert Schuller's TV program "Hour of Power." One of the things that impressed him the most during the program was watching everyone turning around to shake hands with and greet other worshippers seated near them. The pastor felt that his church was a bit stuffy and could use a bit of friendliness. So, at Sunday morning worship he announced that next week they would initiate this custom of greeting one another.


At the close of this same worship service one man turned around to the lady behind him and said a cheerful, "Good morning!" She looked back at him with shock at his boldness and said, "I beg your pardon! That friendliness business doesn't start until next Sunday!"