What Would You Do If. . .?

April 15, 2012

James 5:1-6

New American Standard Bible (NASB)

1 Come now, you rich, weep and howl for your miseries which are coming upon you. 2 Your riches have rotted and your garments have become moth-eaten. 3 Your gold and your silver have rusted; and their rust will be a witness against you and will consume your flesh like fire. It is in the last days that you have stored up your treasure! 4 Behold, the pay of the laborers who mowed your fields, and which has been withheld by you, cries out against you; and the outcry of those who did the harvesting has reached the ears of the Lord of Sabaoth. 5 You have lived luxuriously on the earth and led a life of wanton pleasure; you have fattened your hearts in a day of slaughter. 6 You have condemned and put to death the righteous man; he does not resist you.

What would you do if you played the winning numbers for that mega millions jackpot a few weeks ago and won? How would your life change? What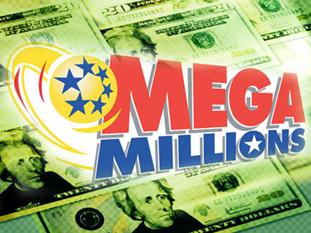 would be your goals and priorities?
There are a lot of sayings we toss about concerning money:
I can make more generals, but horses cost money. – Abraham Lincoln
We have the best government that money can buy.—Mark Twain
Money can't buy happiness, but it sure makes things go smoother. –Unknown
There is only one class in the community that thinks more about money than the rich, and that is the poor. The poor can think of nothing else.—Oscar Wilde
You know, my main reaction to this money thing is that it's humorous, all the attention to it, because it's hardly the most insightful or valuable thing that's happened to me.—Steve Jobs
Money has never made man happy, nor will it, there is nothing in its nature to produce happiness. The more of it one has the more one wants.—Benjamin Franklin
Ecclesiastes 5:10
Whoever loves money never has money enough; whoever loves wealth is never satisfied with his income. This too is meaningless.

A lot of our energy, and a lot of our time is spent on how do we make more money. The Bible has hundreds of scriptures dealing with money and its uses. So I ask the question again, "What would you do if you won that jackpot of over one hundred million dollars?"
It's a fun exercise to figure out what you could spend it on. It's also an exercise that shows us what our priorities are.
Hopefully many of us, when contemplating that question, have lofty ideals on how to use it. Hopefully many of us could see the good that could be done with it. Do we want a new car? Do we want to build new facilities for our church, or open a food bank in the basement? Do we want to help our families be sufficient in their needs?
As the hoopla over the jackpot reached frenzy I found myself thinking about it, even though I hadn't purchased a ticket and really had no intention of doing so. It was really an academic exercise. I considered many things, and one of them was buying a car that I couldn't reach across with one arm! I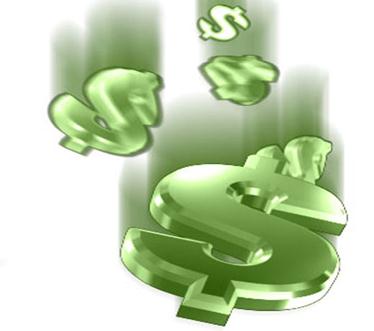 thought about paying off all my debts, and endowing our church so that we wouldn't struggle with finances as we tried to do God's work.
As I look back on the exercise though, some of what I thought about was self-centered. I thought about getting English tailored suits straight from the source in person, I thought about buying a house where everything worked properly.
What is it about money that brings out the worst in us? As we continue our study of the book of James we see James take a harsh stand against the rich. It really wasn't so much that they had money, but instead it was how the money changed them.
How many of us here today wouldn't like just a little bit more? The thing is when we get that little bit more, then we want just a little bit more; and then we want just a little bit more; and the cycle perpetuates itself to infinity.
Philippians 4:11

Holman Christian Standard Bible (HCSB)

11 I don't say this out of need, for I have learned to be content in whatever circumstances I am.

Notice what Paul says there. He doesn't say "Hey guys, I'm happy as a pig in slop"; no, he says he had to LEARN to be content with what he had. It seems to me like the context is that it didn't come naturally to him, so why would we think it would come naturally to us?
James, in characteristic James fashion, lays out the problem for us in clear unambiguous words, then tells us how we should approach wealth.
Don't Be Greedy

James 5:1-3

Good News Translation (GNT)

1 And now, you rich people, listen to me! Weep and wail over the miseries that are coming upon you!2 Your riches have rotted away, and your clothes have been eaten by moths.3 Your gold and silver are covered with rust, and this rust will be a witness against you and will eat up your flesh like fire. You have piled up riches in these last days.

For many years Hetty Green was called America's greatest miser. When she died in 1915, she left an estate valued at $100 million, an especially vast fortune for that day. But she was so miserly that she ate cold oatmeal in order to save the expense of heating the water. When her son had a severe leg injury, she took so long trying to find a free clinic to treat him that his leg had to be amputated because of advanced infection. It has been said that she hastened her own death by bringing on a fit of apoplexy while arguing the merits of skim milk because it was cheaper than whole milk. 

At one time, she was the richest woman in America. Her estate was valued at from 65 to 100 million dollars. Her income from real estate, stocks, bonds, etc. was $5 a minute or $300 an hour. Yet Hetty lived her life on a lower scale than her scrubwoman did.

Prior to her death at the age of 81, the victim of a stroke of paralysis, the nurses who cared for her were instructed by friends of Hetty to wear their street dresses, not their white uniforms. In this way, Hetty would think that they were poorly paid servants. She would not have died peacefully if she had suspected that they were expensive, trained nurses. This was the life of Hetty Green, a woman who loved money. If she had loved God instead of money, how different her life would have been!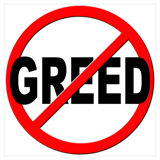 What good did this woman's money do her or those around her? She stored it up in the bank for a rainy day even though the hurricane was raging over her head. The old saying is "You can't take it with you", and there is a great deal of truth in that little nugget.
James isn't saying not to have money, what he is saying is don't hoard it! Some people want all the money they can't get their hands on, just because they can. There comes a point where it is just ridiculous!
The accumulation of money and material things is not to be the intended goal. I admit it's a nice side effect of a prosperous life, but when the money becomes the priority then we have lost sight of the right priority.
Timothy said that the LOVE of money is the root of all evil. Money becomes a problem when we begin to desire it above all else. It becomes a problem when we forsake everything else as less important. Money becomes a problem when it becomes our reason for existing.
The message is clear. Don't trust in things but in God. And use what he gives you. In 1 Timothy 6:17 (NIV) we read: Command those who are rich in this present world not to be arrogant nor to put their hope in wealth, which is so uncertain, but to put their hope in God, who richly provides us with everything for our enjoyment.

Don't Be Deceitful

James 5:4

Good News Translation (GNT)

4 You have not paid any wages to those who work in your fields. Listen to their complaints! The cries of those who gather in your crops have reached the ears of God, the Lord Almighty.

Not only does James exhort us to use the gifts, the monetary blessings, that God has given us, he also tells us that when we acquire money, to do it honestly. This passage of scripture, when combined with those surrounding it and others that James has used paints a pretty stark picture of unacceptable business practices.
When a Christian owns a business, or hires an employee (even if it is just someone to wash your car or cut your grass), they have a higher responsibility to take care of that employee and pay them a fair wage.
With all the arguing over living wages, and fair compensation raging in the United States today I'm going to step off on a limb here and say that Christian owned and operated businesses shouldn't even be a part of that conversation. Why? Because Christian owned businesses should already be paying their workers a fair wage. Not because the government mandates it, but because the morals and mores of our faith demand it.
Now what was happening here is that the landowners would hold back the wages of their works for a little bit longer than was necessary, gaining use of those funds for a little bit longer. This was considered unethical business practices and likely fraud. James is telling the listeners that they should, no they must, be above that kind of practice.
Leviticus 19:13

Good News Translation (GNT)

13 Do not rob or take advantage of anyone. Do not hold back the wages of someone you have hired, not even for one night.

We believe in hard work, and part of the Christian ethic is unless exceptionally hindered every man must earn his way. The Old Testament teaches that if a man doesn't work, he doesn't eat; and encourages us to avoid mimicking the sloth but instead to be like the ant: busy and industrious.
God ordained work, but keep it in balance. Work is not the goal. Obtaining more is not the goal. Providing for your family is the prize. Work is a tool.
Work hard for what you earn. Don't cheat others. Don't steal from others. Pay your debts. Don't rob God. Each of these is part of the foundation of a proper understanding of wealth.
Don't Be Selfish

James 5:5-6

Holman Christian Standard Bible (HCSB)

5 You have lived luxuriously on the land and have indulged yourselves. You have fattened your heartsfor[a] the day of slaughter. 6 You have condemned—you have murdered—the righteous man; he does not resist you.

One of the greatest traps we run into when dealing with our personal finances is we get selfish. It's not always something we do with intention; it is just something that occurs. As times get tougher, our natural inborn tendency is to protect what we have first as a means of self-preservation.
One of the things we often do when we "come into some money" (such as a windfall from an inheritance or a lottery win—or even an income tax return) is to indulge ourselves in the things we have felt deprived of. We buy that fancy sports car, or that million dollar house—or the pantry full of groceries that we have been short on for weeks. We go out to eat, we take a vacation, and we pamper ourselves.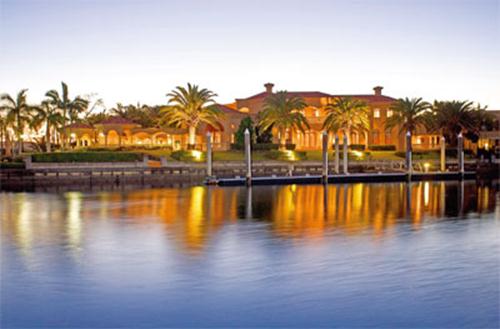 I just saw on a court television show just this week a young woman and her boyfriend who took a $10,000.00 vacation to Disney World. My first reaction was, "Well good for them, everyone needs a vacation sometimes". As the facts of the case came to light, she had just been downsized and the money they used was her severance package. They were also relying on a court settlement that he was supposed to get for injuries sustained in an automobile accident. The problem began when after the trip they broke up, and she wanted him to pay half of it. Her argument was she spent all her money.
Then my thoughts became "You shouldn't have spent that money knowing you were unemployed!" In Proverbs 21:17 (NLT) it says, "Those who love pleasure become poor; wine and luxury are not the way to riches."
The cure for selfishness is to follow God's example. God has given us an example of freely giving; giving more than we could imagine.
Jesus said something similar in Luke 6:38 (NLT): If you give, you will receive. Your gift will return to you in full measure, pressed down, shaken together to make room for more, and running over. Whatever measure you use in giving—large or small—it will be used to measure what is given back to you.
Money can become a stumbling block in our Christian walk, but it doesn't have to be. We just need to be wise in our stewardship. I'm not a "health/wealth/prosperity" preacher. I'm not going to stand here this morning and tell you that if you give X amount of dollars to this ministry then God will give you triple back. Or double. Or even a portion. That's just not a biblical concept.
What I will stand here and tell you is that if you are faithful to God, He will return blessings to you. That has been proven to me in my life over and again. He's never allowed me to be wealthy by anyone's measure, but I'm rich in His grace.
The same can be true for you.