Turn On The Power When You Are In Trouble

Is anyone among you suffering? He should pray. (James 5:13)

The photographer for a national magazine was assigned to get photos of a great forest fire. Smoke at the scene hampered him and he asked his home office to hire a plane. Arrangements were made and he was told to go at once to a nearby airport, where the plane would be waiting. When he arrived at the airport, a plane was warming up near the runway. He jumped in with his equipment and yelled, "Let's go! Let's go!" The pilot swung the plane into the wind and they soon were in the air. 

"Fly over the north side of the fire," yelled the photographer, "and make three or four low level passes." 

"Why?" asked the pilot. 

"Because I'm going to take pictures," cried the photographer. "I'm a photographer and photographers take pictures!" 

After a pause the pilot said, "You mean you're not the instructor?"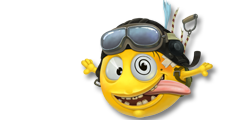 Well folks, if there were ever a great time to pray, this is it! Now you might be thinking that trouble is usually when most people actually do pray, but that is not always the case. Sometimes a false sense of pride keeps us from getting on our knees and taking our troubles before the Lord.

Sometimes we have the feeling that we don't want to bother God with trivial concerns, but scripture commands over and again that we need to take our troubles to God. That means that God is expecting it! Sometimes I tell folks "Give me a call if you run into trouble" and the next time I see them I hear this tale of woe and I'll say "Why didn't you call me?" and invariably they say "I didn't want to bother you!"

Sometimes we don't really believe He will help. We have a crisis of faith, and we just don't believe that God is going to do anything about it. This is a condition that most often effects the fervent believer, especially after something really terrible happens. We begin to doubt our faith, and we begin to doubt God. Ironically, it is at these times that we need Him the most!

Other times we don't go to God because we are not in the habit of doing so. We just simply don't pray on a regular basis so when things are bad we don't go to Him. If you are a believer and this describes you, well then, shame on you!

Psalm 120:1 (NCV): " When I was in trouble, I called to the LORD, and he answered me."

Listen up! When the photographer is teaching you to fly the plane that is the time to bother God!